Camp Process
Camp location will be identified and strategically placed with minimum travelling for Construction workers and preferably on construction site which will have banners, pandal, and seating arrangement.
Awareness campaign to ensure the dates and procedures to be followed before coming to the health screening program.
Transport arrangement for workers to and fro camp location if required will be arranged.
Camp of 100-200 persons will be organized with all manpower (Medical Doctors, Nursing staff, Paramedical team and Phlebotomist for blood collection) and required equipment
Registration will be done using the MBOCWWB registration number
New construction workers can be enrolled onsite and their approval can be made by MBOCWWB authorities and the checkup can be done
Snacks & Beverages will be provided
Health counselling will be given to all workers and a health guide will be given with visual in local language to workers
The health checkup package includes following:
Physical Examination
Lung Function Test
Audio Screening Test
Vision Screening
Blood & Urine test: (Laboratory Investigations)

Complete Blood Count (CBC)
Random Sugar (Rapid)
Liver Function Test
Renal Function Test
Lipid Profile
Malaria Parasite
Thyroid Function Test
Iron
GGT
Magnesium
ESR
Urine Routine
The blood sample collected shall be tested and reported from Hindlabs in the respective districts.
Electronic Heath card will be issued to each construction worker, which will store his Health records and can be accessed anywhere, anytime. Health report is printed with photo of the beneficiaries and handed over to them and acknowledgement is taken.
Electronic Medical records will be made available on central dashboard of Welfare board. Statistical data of disease wise will be displayed to secured login of authorities
Heath status and Health Index baseline will be given
All Construction Workers who are Diagnosed with any Critical Health Problem or Disease will be taken to Nearest Government Health Centre or MPJPAY Empanelled Hospital by our Health Coordinator
Dedicated Call Centre with Helpline will be Provided for any Queries
Camp Layout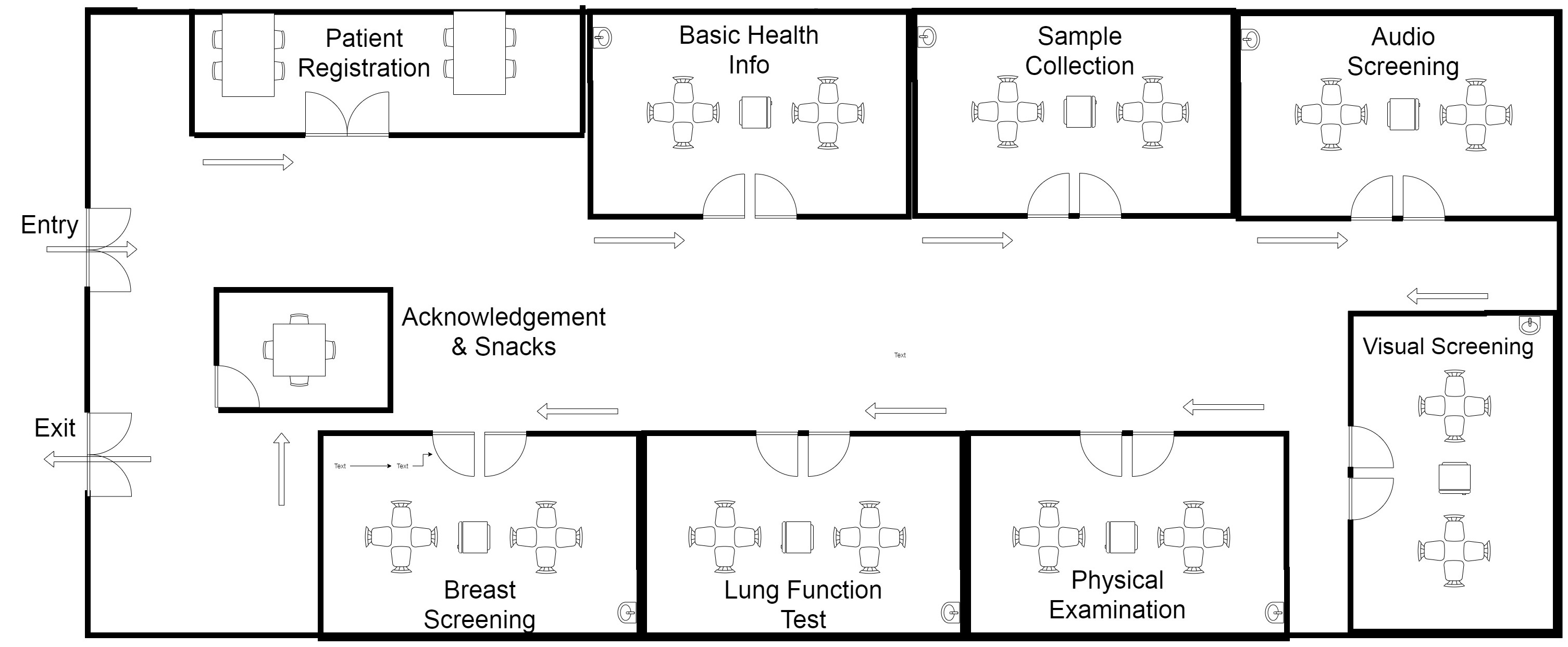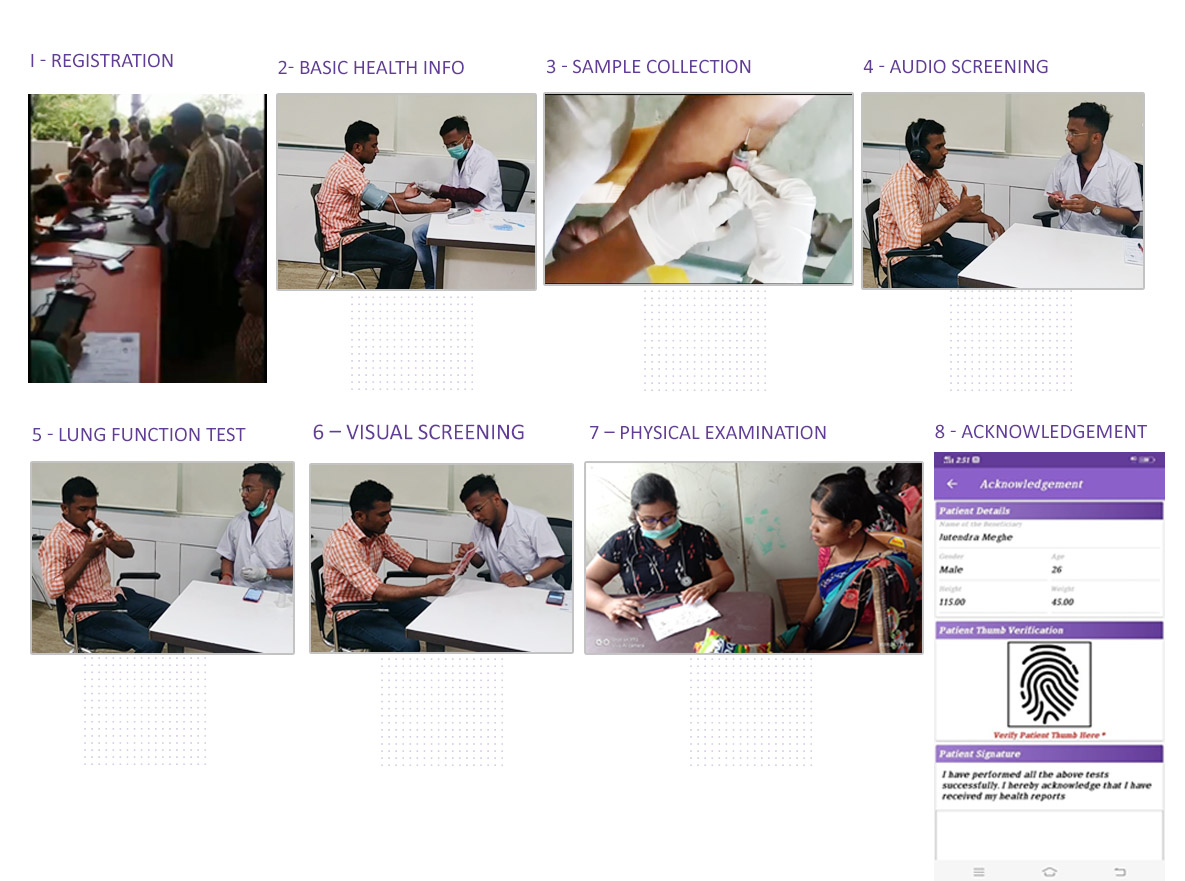 Technology in use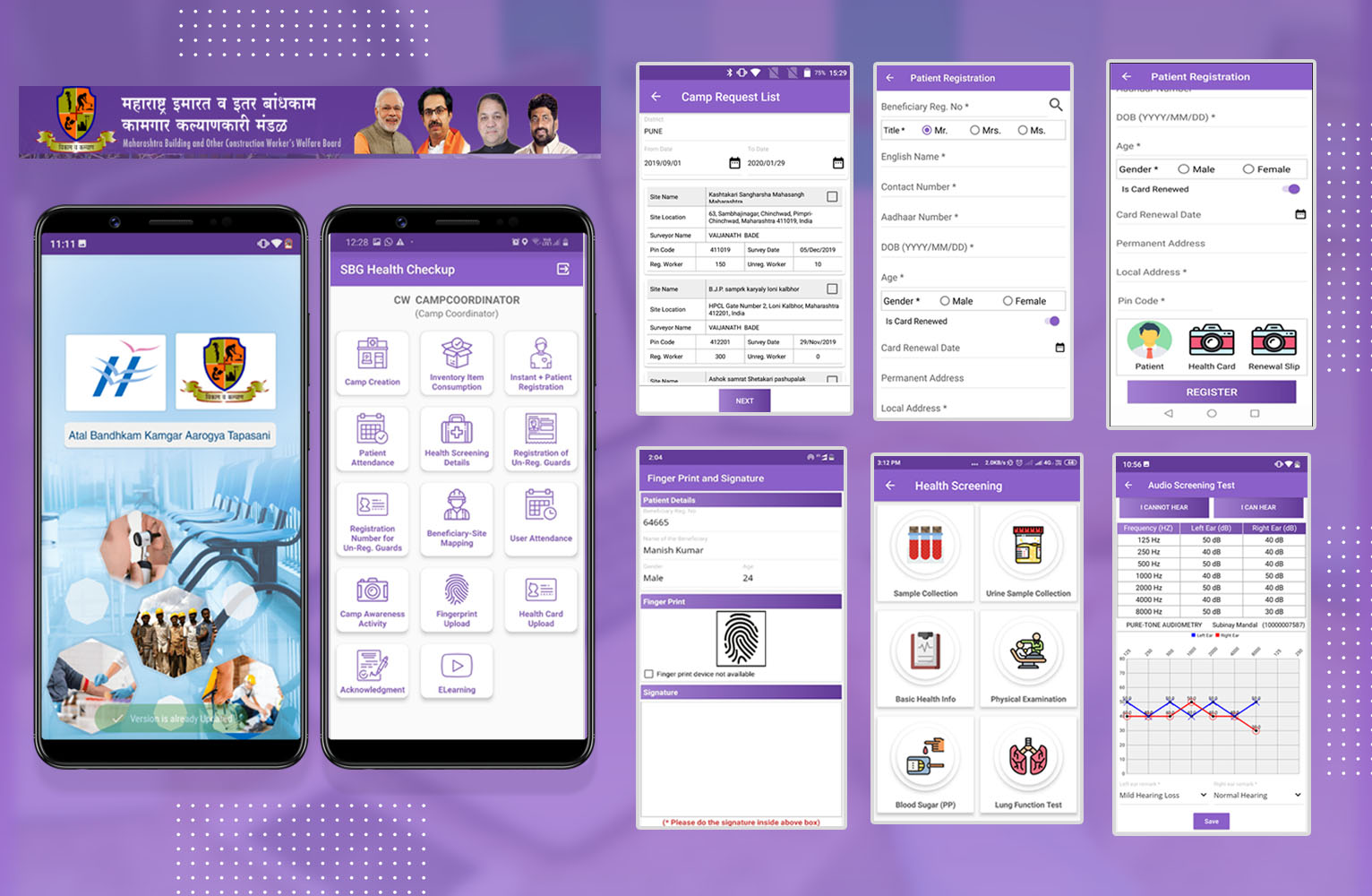 Highest and Lowest Patient count - Facility Type wise
No of Critical Results Last 7 days
No of Abnormal Results Last 7 days